Best Alternative Greek Islands for 2023
The Problem of Overtourism in the Greek Islands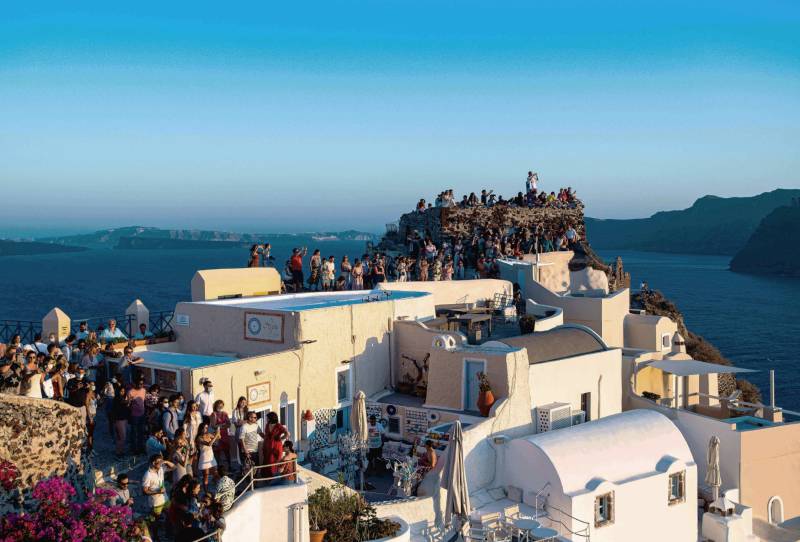 Overtourism, the phenomenon of having an excessive number of visitors to a popular destination, has become a pressing issue for many of the Greek islands. Islands such as Santorini and Mykonos, while renowned for their stunning vistas and vibrant cultures, are grappling with an influx of tourists that far exceeds their capacity to accommodate comfortably.
The consequences of overtourism are multifaceted, impacting not just the local communities but also the visitor experience. For the local inhabitants, the excessive influx of tourists can lead to increased living costs, environmental degradation, and a compromise of the sense of local community. The unregulated construction of tourist facilities often leads to a strain on local resources and infrastructure, while the increase in prices driven by tourist demand can make it difficult for locals to afford their own needs.
For tourists, overtourism can dilute the authenticity of their travel experience. Instead of soaking up the local culture and enjoying the tranquillity of the natural landscapes, they find themselves navigating through crowded streets and facing long queues at attractions. The charm and allure of the Greek islands, thus, risk being overshadowed by the adverse impacts of overtourism. To ensure the sustainability of these beautiful destinations, it's vital to responsibly manage visitor numbers and promote less-known islands as appealing alternatives.
Why It's So Difficult to Experience Something Authentic Nowadays
The surge in overtourism has presented significant challenges for tourists seeking an authentic experience in the Greek islands. The genuine charm that once defined these islands has been somewhat marred by the relentless influx of holidaymakers. For instance, traditional tavernas have been replaced by tourist-targeted restaurants, and local shops have had to adjust their inventory to cater to the tourist demand, sacrificing their local character.
Tourists seeking to connect with the local culture often find themselves in a sea of fellow travellers, making interactions with the locals less frequent and personal. TheThis high tourist density also leads to crowded beaches, making it difficult for visitors to find a quiet spot and enjoy the pristine Mediterranean waters in peace.
Moreover, the increased interest to visit major attractions often means long queues and rushed visits, thus detracting from the overall experience. The overcrowded state of these islands also leads to an increase in prices, affecting the affordability of the travel experience. These factors combined make it increasingly difficult for tourists to enjoy an authentic and relaxed visit to the popular Greek islands.
Hence, if you seek to capture the true spirit of Greek island life, it might be worth exploring the less-trodden paths and choosing lesser-known islands for your next Greek holiday.
The Best Alternative Greek Islands: Our List
Now, let's turn our gaze away from the crowded hotspots and towards the hidden gems of the Greek archipelago. This curated list will take you through a collection of lesser-known islands that offer an authentic Greek experience, away from the tourist throngs. Each of these islands boasts its own unique charm and character, promising to provide an intimate and unforgettable encounter with Greek culture, history, and natural beauty. So, get ready to broaden your horizons and discover the best alternative Greek islands for your 2023 holiday.
Sifnos – An Authentic Cycladic Island
Sifnos is a perfect getaway for those yearning for a serene and authentic Greek island experience. Sifnos offers a tranquil escape from the tourist throngs. The island is famous for its unique culinary scene.The visitor can choose between traditional tavernas that serve mouth-watering local delicacies and fine dining restaurants that offer an exceptional culinary experience in a perfect setting. An array of pottery workshops reflect the island's rich history in ceramics. Sifnos is also home to numerous Byzantine-era monasteries, offering visitors a glimpse into the island's spiritual heritage.
The natural beauty of Sifnos is breathtaking. It boasts pristine beaches like Chrissopigi and Platis Gialos, where you can unwind amidst the captivating sounds of the Mediterranean. Hiking enthusiasts can explore the network of ancient trails that crisscross the island, providing panoramic views of the Aegean Sea.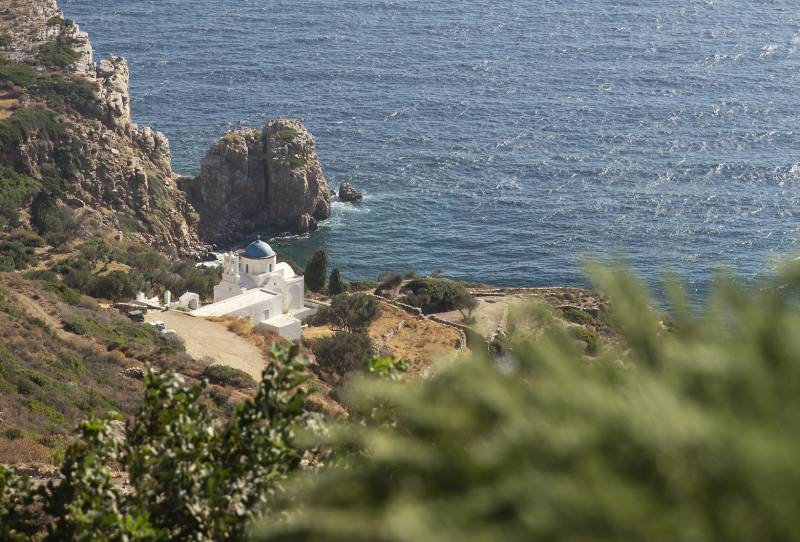 Immerse yourself in the island's vibrant cultural scene during the Festival of Cycladic Gastronomy, 'Nikolaos Tselementes,' where traditional recipes, music, and dances are celebrated. Sifnos, with its welcoming locals, rich history, and untouched landscapes, offers a unique, intimate Greek island experience and constitutes a fantastic alternative destination for your next holiday.
Why you should go:
The delicious food
Authentic Cycladic vibes
Syros – Unique Architecture & Elegance
Syros, the capital island of the Cyclades complex, is a hidden treasure waiting to be discovered by the discerning traveller. While it might not be as famous as its neighbours, it is a place where tradition intertwines with modernity, creating a unique blend of old and new.
Distinguished by its elegant Venetian mansions, narrow alleys and imposing Orthodox and Catholic churches standing majestically side by side, Syros gives you the chance to step back in time. Its capital with its impressive town hall, Ermoupoli, is often called 'the Lady of the Cyclades', boasting neoclassical architecture that stands testament to the island's prosperous past.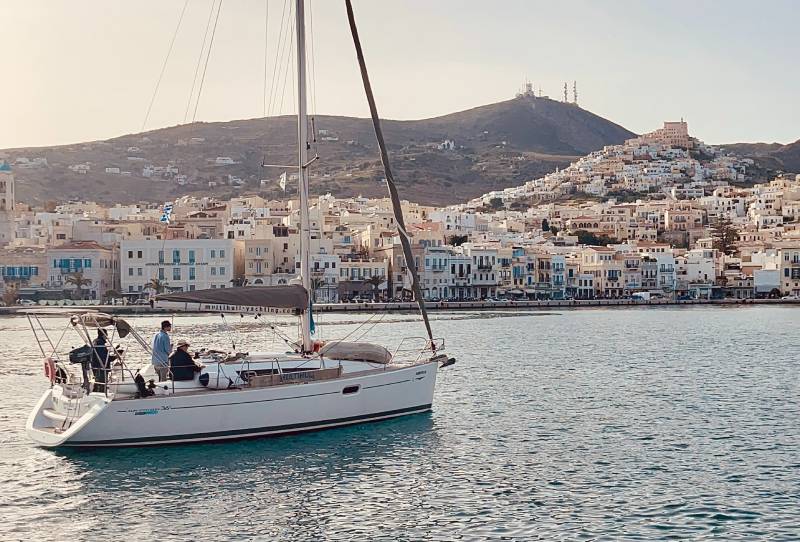 For foodies, Syros serves up an enticing variety of local delicacies. Savor the sweet delight of 'loukoumi', a local candy that is akin to Turkish delight, and try 'San Michali', a delicious hard cheese made in the northern part of the island.
Beach lovers will take comfort in the array of quiet, picturesque beaches such as Galissas and Delfini, where you can enjoy the clear blue waters without the hustle and bustle of overcrowded tourist hotspots.
The island also hosts an array of cultural events, including the Festival of the Aegean, which attracts artists from around the globe. With its combination of rich history, vibrant culture, and laid-back tranquillity, Syros is an excellent choice for those seeking an alternative Greek island escape that combines authenticity with charm.
Why you should go:
Unique architecture
Fantastic nightlife
Great connection with many Aegean islands
Tinos – Raw Beauty & Tradition
Tinos, often overlooked in favour of its more famous neighbours, is a true gem of the Cyclades. Known as the 'Island of Madonna', it is a place of spiritual significance for Greek Orthodox pilgrims, boasting the magnificent Church of Panagia Evangelistria, which houses a miraculous icon of Virgin Mary.
The island offers a rich blend of history, culture, and natural beauty. Its unique landscape is dotted with more than a thousand ornately decorated 'dovecotes', reflecting the island's Venetian era and showcasing its architectural heritage. Tinos also has a strong tradition in marble carving, with its white marble used in iconic structures all over Greece, and the island's picturesque villages feature a multitude of marble art and sculptures.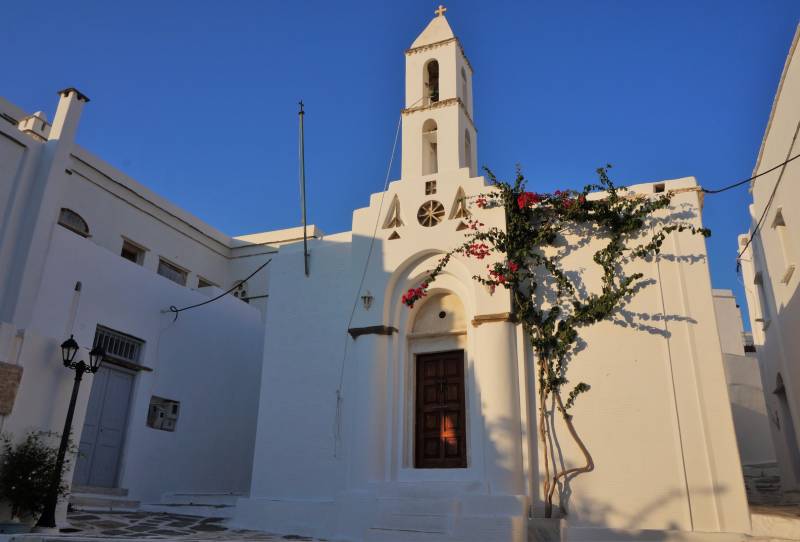 For gourmands, Tinos offers an authentic culinary scene. From 'louza', a cured pork delicacy, to the sweet, crunchy 'amygdalota', the island's gastronomy is a celebration of local produce and traditional cooking methods.
The island's beaches, such as Kolymbithra and Agios Sostis, offer spectacular, unspoilt settings for relaxing, swimming and surfing. Tinos also caters to adventurous spirits with its network of well-maintained hiking trails, offering breath-taking views of the Aegean Sea.
Tinos represents a quieter side of Greek island life, inviting you to immerse yourself in its rich history, vibrant culture, and untouched natural beauty. From its spiritual sites to its culinary delights and outdoor pursuits, Tinos is a perfect alternative Greek island destination for those seeking authenticity and tranquillity.
Why you should go:
Breathtaking views of the Aegean
Amazing cuisine
Attractive inland with many traditional villages
Hiking opportunities: Tinos Trails
Samothraki – Unspoilt Natural Beauty
Samothraki, or Samothrace, is an unspoilt paradise nestled in the northern Aegean sea. Shaped by rich history and adorned with natural beauty, this island invites you to step off the beaten path and immerse yourself in its serene atmosphere.
The island's most famous attraction is the Sanctuary of the Great Gods, a significant archaeological site steeped in mythology. It was here that the ancient rituals of the Kabeirian Mysteries took place, and where the famous Winged Victory of Samothrace, now on display in the Louvre, was discovered. Strolling through the sacred site transports you back to the time of the ancients, allowing you to marvel at the grandeur of the past.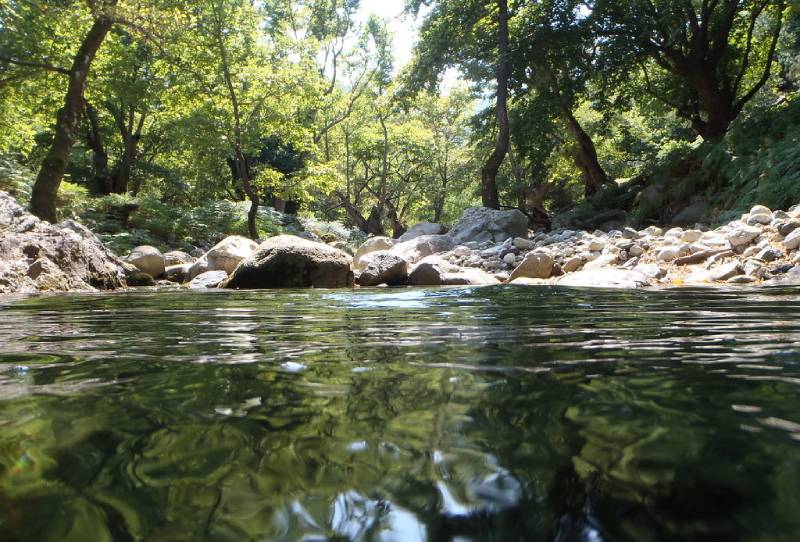 You can't discuss Samothraki without mentioning its natural beauty. The island features the highest mountain in the Aegean, Mount Saos, offering breathtaking views of the sea. The mountainous terrain creates numerous rivers and streams, forming cascading waterfalls and natural pools known as 'vathres'. These provide perfect spots for refreshing dips during the summer heat.
For beach enthusiasts, the pebbled beach of Pachia Ammos offers deep blue waters and a tranquil setting. The island's coast is also dotted with secluded coves, ready for you to discover.
Why you should go:
Natural beauty
Tranquil atmosphere
Delightful culinary offerings
Kimolos – A Haven of Tranquillity & Simplicity
Kimolos, a small and serene Cycladic island, is the epitome of tranquillity and simplicity. Its serene atmosphere makes it a perfect choice for holidaymakers seeking a break from the hustle and bustle of more popular tourist destinations. The island's relaxed pace of life, friendly locals, and untouched natural beauty provide an authentic Greek island experience that's hard to replicate elsewhere.
The island's main village, Chorio, offers a glimpse into traditional Greek life, with narrow, winding streets, whitewashed houses, and vibrant flowers adding a pop of colour. The Cycladic architecture extends to the island's various churches and the medieval castle that stands as a testament to Kimolos' rich history.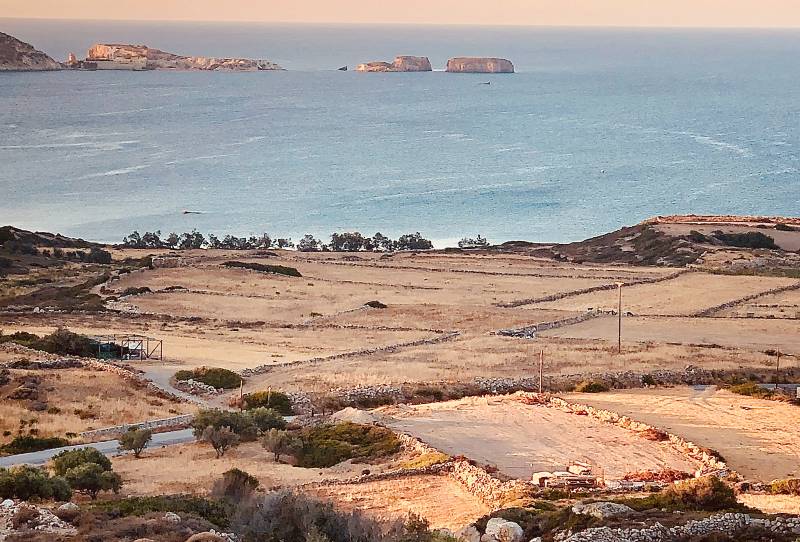 The island's coastline boasts pristine, uncrowded beaches such as Prassa and Bonatsa where visitors can unwind and soak up the Mediterranean sun without interruption. These crystal-clear waters make Kimolos a great spot for snorkelling and diving, with the island's marine life offering an underwater spectacle that's not to be missed.
Kimolos also impresses with its culinary offerings. The island's tavernas serve up a variety of dishes that showcase local produce and traditional recipes. Expect to savour fresh seafood, locally produced cheeses, and unique delicacies such as 'ladenia', a local pizza-like dish that's a must-try.
Why you should go:
Unspoilt natural beauty
Authentic Greek island life
Astypalaia – The Butterfly Shaped Island
Astypalaia, often referred to as the 'Butterfly of the Aegean', is a captivating island that straddles the boundary between the Cyclades and the Dodecanese. This unique position gives it a distinctive charm, combining Dodecanesian features like its Venetian castle and traditional windmills with the cubic white houses characteristic of the Cyclades.
The island's capital, Chora, is one of the most picturesque in Greece, with its whitewashed houses cascading down to the azure sea. Dominating the skyline is the imposing Querini castle, which offers panoramic views of the Aegean. Stroll through the narrow alleys, explore the quaint shops and enjoy a coffee in the charming central square.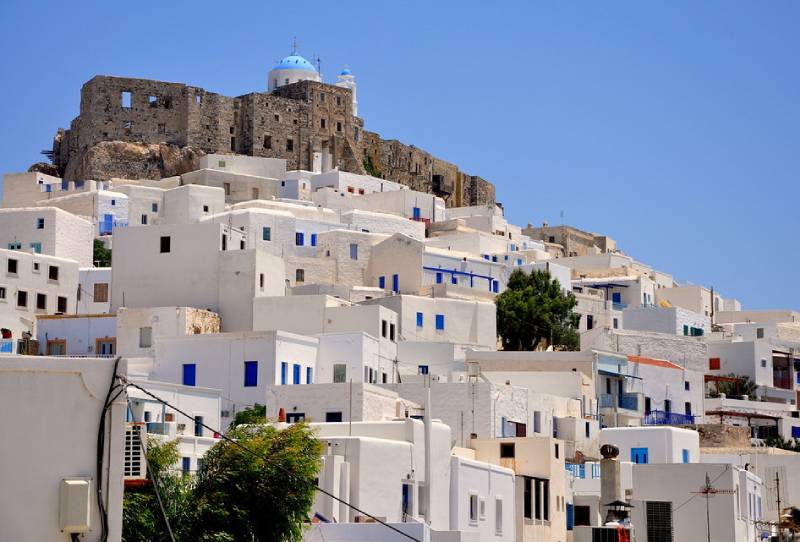 Astypalaia's coastline is dotted with pristine beaches like Vatses and Kaminakia, where crystal clear waters provide a refreshing break from the Mediterranean sun. Whether you're looking to relax, swim, or snorkel, there's a beach for every preference.
For nature lovers, Astypalaia offers a wealth of hiking trails that take you through its rugged landscape, allowing you to discover hidden chapels, ancient ruins, and stunning viewpoints.
When it comes to gastronomy, Astypalaia excels with its fresh local produce and traditional recipes. Enjoy the island's culinary delights, such as the local cheese 'pougi', lobster pasta, or 'pougia', a sweet pastry filled with honey and sesame.
Why you should go:
Unique blend of Cycladic and Dodecanesian characteristics
Diverse coastline with wonderful beaches
Excellent hiking opportunities
Outstanding local cuisine
Paxoi – A Gem of Ionian Charm
Paxoi, also known as Paxos, is a charming island located in the Ionian Sea, and it is the ideal destination for those seeking an alternative Greek holiday. Small yet compelling, the island exudes a tranquil atmosphere that invites you to unwind and immerse yourself in its breathtaking natural beauty.
The island is renowned for its crystalline waters and gorgeous beaches. Whether it's the pebbled shores of Kipiadi or the sandy expanse of Mongonissi, each beach offers an idyllic setting for sunbathing, swimming or just relaxing with a good book. One of the island's most unique features is its sea caves, which are accessible by boat and offer an exceptional swimming and diving experience.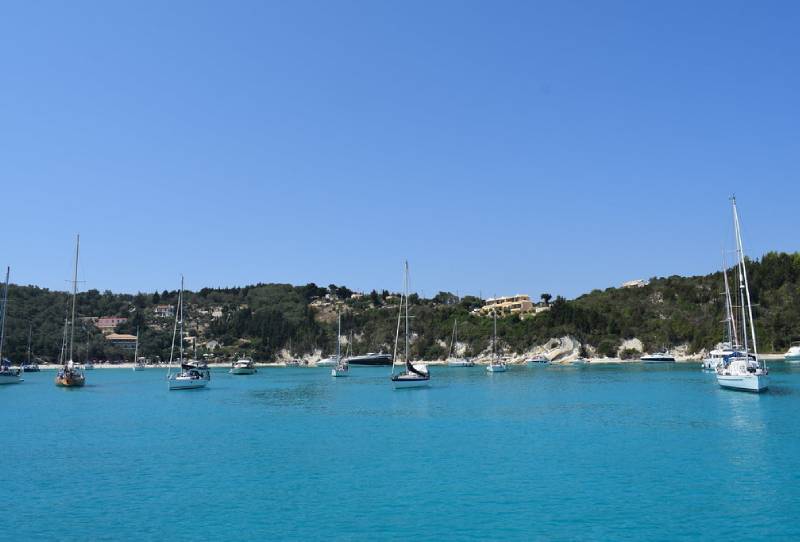 Paxoi's main town, Gaios, is a picturesque village brimming with traditional Greek charm. Its narrow streets, lined with Venetian architecture, are perfect for leisurely strolls. The island's olive groves, which contribute to the production of high-quality olive oil, offer another fascinating aspect of local culture and tradition to explore.
In terms of gastronomy, Paxoi boasts several tavernas that serve fresh seafood, traditional Ionian dishes, and local wines. The island's olive oil and honey are must-try local products that wonderfully encapsulate the island's culinary tradition.
Paxoi, with its serene atmosphere, beautiful landscapes, and rich culinary offerings, provides an unspoiled alternative vacation spot for those looking to experience Greece beyond its more popular islands.
Why you should go:
Tranquil atmosphere away from tourist hotspots
Stunning beaches and sea caves
Authentic Ionian culinary experiences
There are hidden gems among the Greek islands also for travellers with special interests; from yoga fans to passionate hikers to foodies to families with kids and couples on honeymoon. Check out our quick guide with tips and suggestions when you consider your next holiday in the Greek islands.
Alternative Destinations for Yoga Lovers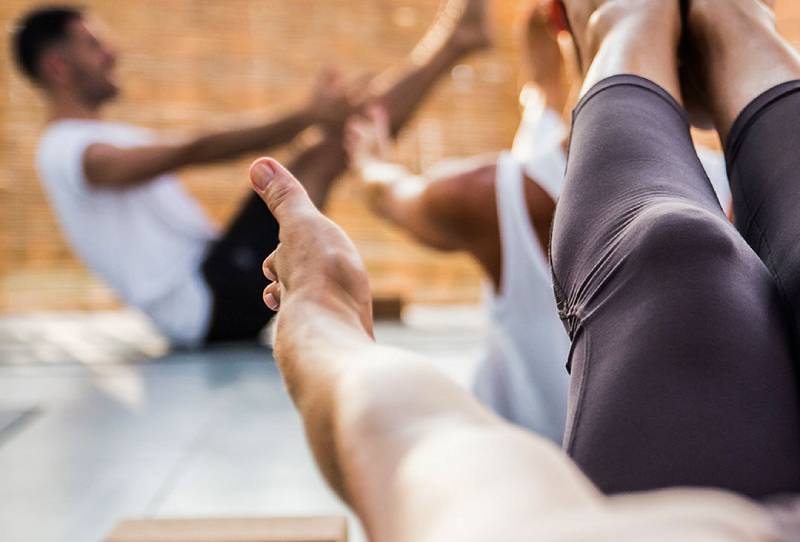 Sifnos
Tranquil and serene environment
Beautiful natural surroundings perfect for yoga
Wellness retreats offering yoga classes
Ikaria – The Island of Longevity
Stress-free lifestyle promoting longevity
Yoga retreats focusing on holistic wellness
Hot springs for relaxation and rejuvenation
Skyros
Emerging wellness destination
Beautiful landscapes and beaches for yoga
Wellness centres offering holistic experiences
Skopelos
Tranquil and green surroundings
Ideal for nature-inspired yoga sessions
The Best Greek Islands for Hiking and Trekking Paths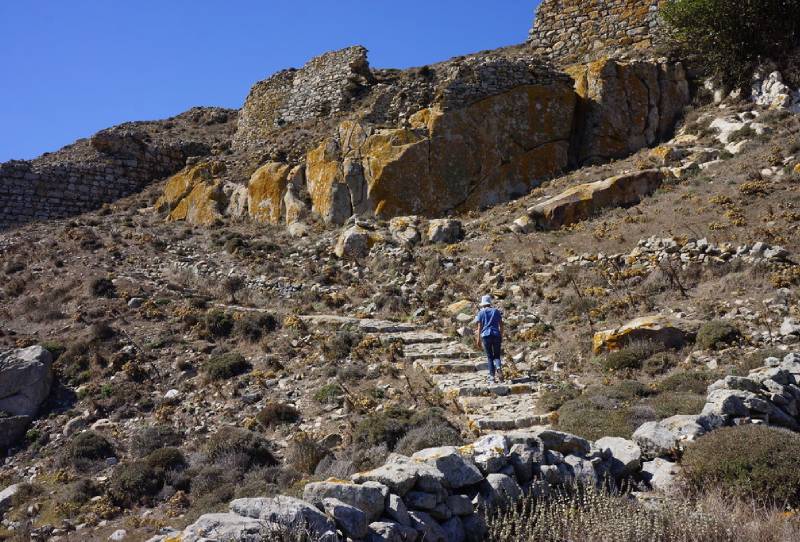 Samothraki – The Forested Mountain Island
Numerous hiking trails
Diverse flora and fauna
Stunning waterfalls
Amorgos
Variety of trails for all levels
Rich cultural heritage
Stunning sea views
Kythira
Extensive network of trails
Unique landscapes
Historic landmarks along trails
Tinos
Network of scenic trails
Unique landscape, rich in cultural heritage
Dry and rocky hills
Underrated Destinations for Foodies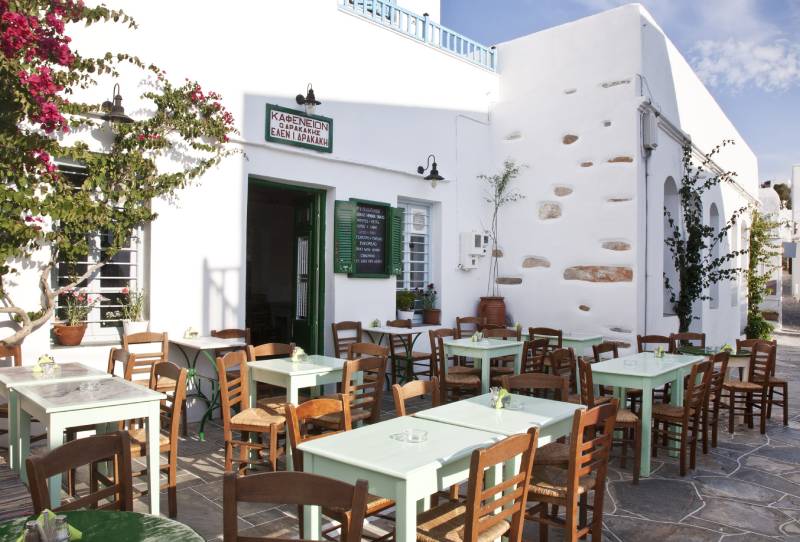 Sifnos
Rich culinary heritage
Variety of unique local dishes
High-quality local ingredients
Milos
Variety of traditional local delicacies
Fresh seafood and local produce
Symi
Fresh seafood specialties
Unique traditional dishes
Naxos
Variety of unique local cheeses
Rich and diverse local cuisine
Chios
Variety of citrus-infused dishes and drinks
Unique "masticha" flavor in local cuisine
Corfu
Blend of Greek and Venetian culinary traditions
Variety of local wines
You can check more on our latest list with the best Greek Islands for foodies.
Alternative Greek Islands for Families
Serifos
Serifos is known for its relaxed atmosphere, stunning beaches, and child-friendly activities. The island's sandy beaches with shallow waters are ideal for young kids, and there's plenty of history and culture to explore in the charming hilltop town of Hora.
Naxos
Naxos is the largest of the Cyclades islands and caters excellently to families with its long sandy beaches, crystal clear waters, and plethora of outdoor activities. Kids will love exploring the ancient ruins and the Venetian castle.
Skopelos
Skopelos, famous as the filming location for 'Mamma Mia', offers families lush green landscapes, beautiful beaches, and traditional Greek culture. There are numerous family-friendly excursions available including boat rides and hiking trails.
Zakynthos
Zakynthos, or Zante, is well-loved for its stunning beaches, clear waters, and the famous Shipwreck Cove. The island also offers opportunities for families to explore sea caves and observe the nesting of loggerhead turtles.
The Most Romantic Greek Islands to Avoid Large Crowds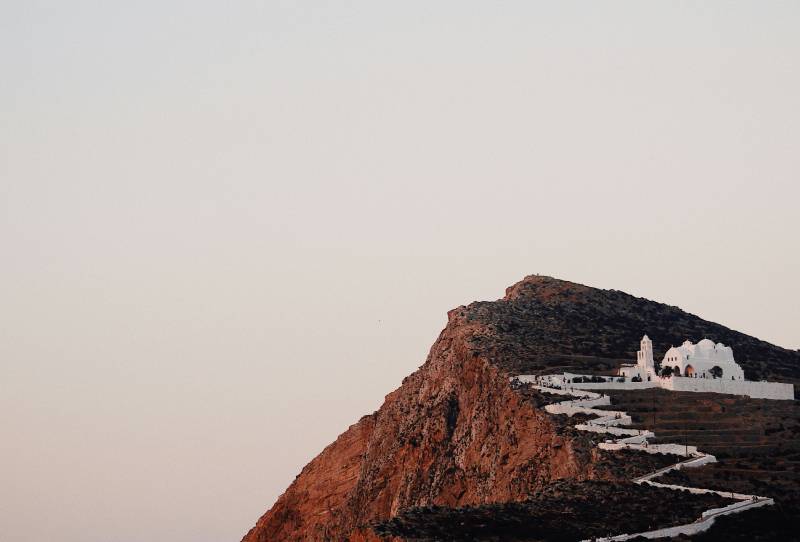 Folegandros
Folegandros, with its beautiful cliffs, untouched beaches and tranquil atmosphere, tops the list as an ideal getaway for couples seeking peace and intimacy. The island's Chora, perched on a high cliff, offers romantic panoramic views of the Aegean.
Hydra
Hydra's car-free policy, charming stone houses, and quaint narrow streets set the perfect scene for a romantic escape. The island is perfect for relaxed strolls, intimate dinners, or sailing trips along the Saronic Gulf.
Patmos
Known as the 'Island of the Apocalypse', Patmos offers a unique blend of spirituality, history, and natural beauty. Couples can explore the historic Monastery of Saint John, stroll the romantic streets of Chora, or enjoy a beach picnic at Psili Ammos.
Symi
Symi is a picture-perfect island with its neoclassical mansions and charming harbour. Its crystal-clear waters and secluded beaches offer a perfect setting for couples looking for privacy.
Ithaca
Famed as the home island of Odysseus or Ulysses, Ithaca is an island steeped in myth and romance. Couples can enjoy private beach getaways, hike ancient trails, or indulge in local cuisine in the island's traditional tavernas.
You can check more on our latest list with the best Greek Islands for couples.
Discover an Authentic Experience
As we've journeyed through this guide, we've uncovered the hidden gems of Greece's vast island tapestry. Each island, with its unique allure, beckons travellers to veer off the beaten path and immerse themselves in rich culture, stunning landscapes, and authentic experiences. Remember, the true essence of travel lies in daring to discover the unknown, in stepping outside the comfort of familiarity and embracing the thrill of something new. It's in these uncharted territories that you'll find real, unique, and memorable experiences. So, go ahead, dare to discover and experience the authentic Greece we've unveiled for you. And as the Greeks say -"Καλό ταξίδι" – have a good trip!