Book
Online
VERINA TERRA HOTEL SIFNOS - A FEW STEPS FROM THE BEACH
Set amidst ancient olive trees and with the sea just a few steps away, Verina Terra at Platys Gialos beach in Sifnos is an exclusive boutique Greek hotel complex comprised of 4 apartments, 4 double rooms, 2 separate suites and one family apartment. The hotel became a favourite of Sifnos fans as Verina Suites and was recently renamed to better reflect its special character.
The inspired local architectural style, combined with the highest standards in terms of luxury, design and quality, create an elegant, relaxing, minimalistic ambiance. The swimming pool and the pool bar offer a space to relax and have a great time, sipping the best cocktails under the sun.
An ideal offer for any holidaymakers – couples, families, friends will enjoy their Sifnos experience to the maximum.
VERINA TERRA ACCOMMODATION
VERINA TERRA ACCOMMODATION
The rooms will impress you with their aesthetics – earth and blue tones blend with whites, while the marble details and built-in furniture create a sense of indulgence. The classy accessories only complement the stylish effect. The complex consists of 7 separate buildings that offer various accommodation options.
LOCATION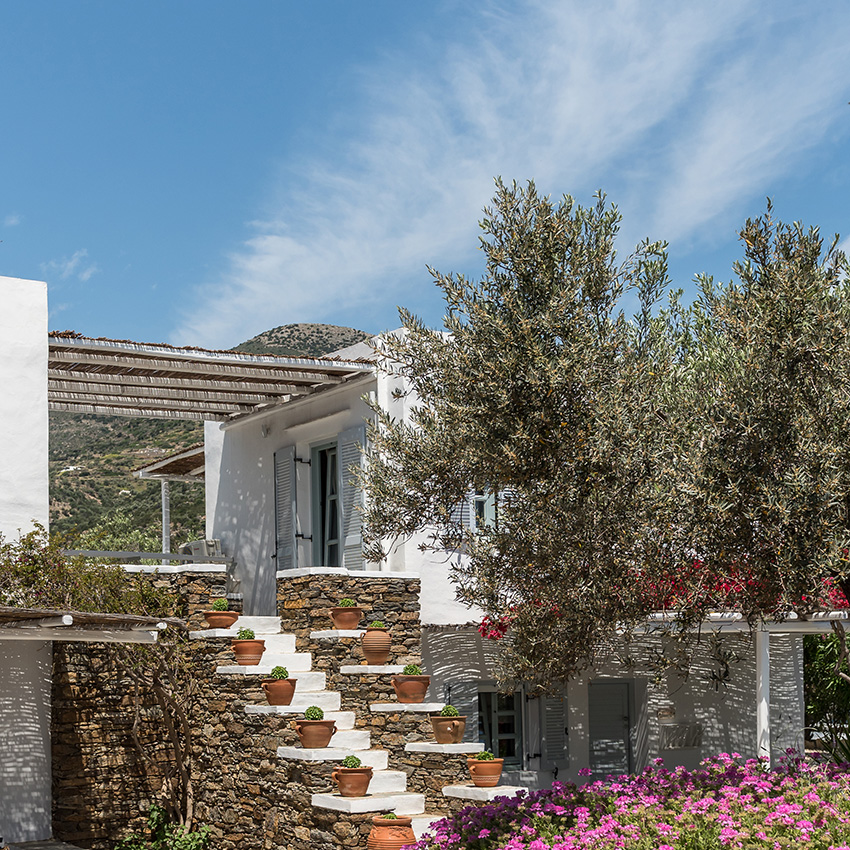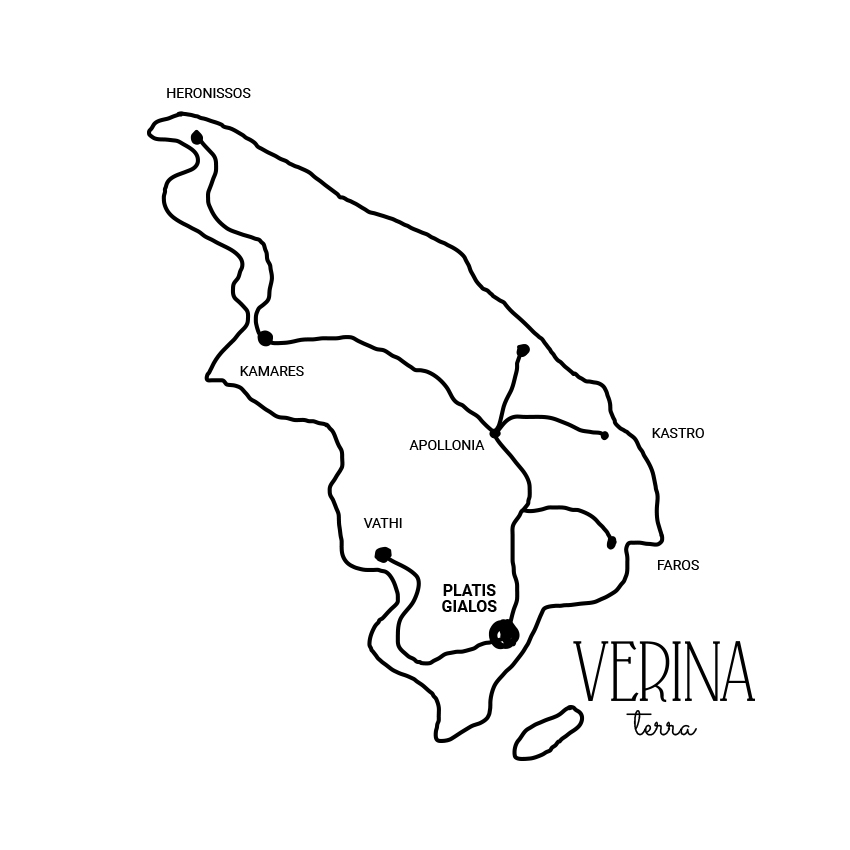 LOCATION
Verina Terra is located in Platys Gialos, the largest and most cosmopolitan beach of the island, a true hot spot for foodies from all over the world. The restaurants, taverns, coffee shops and beach bars all along the beach offer endless alternatives for high-quality food and entertainment.
VERINA TERRA GASTRONOMY
Light and tasty. Ideal for summer.
Experience delicious dishes while relaxing around the pool or at the shady restaurant area or even at the beach. With our vegetable garden a few metres away, everything you taste is fresh and healthy! Our selection of snacks and light dishes prepared with fresh ingredients from our garden will brighten your mood all day, every day.
Are you heading for the beach? Just ask us to prepare a lunchbox for you with tasty delicacies "to go". Feeling naughty? Add cocktails to the order and you are set for a perfect day at the beach!
VERINA TERRA YOGA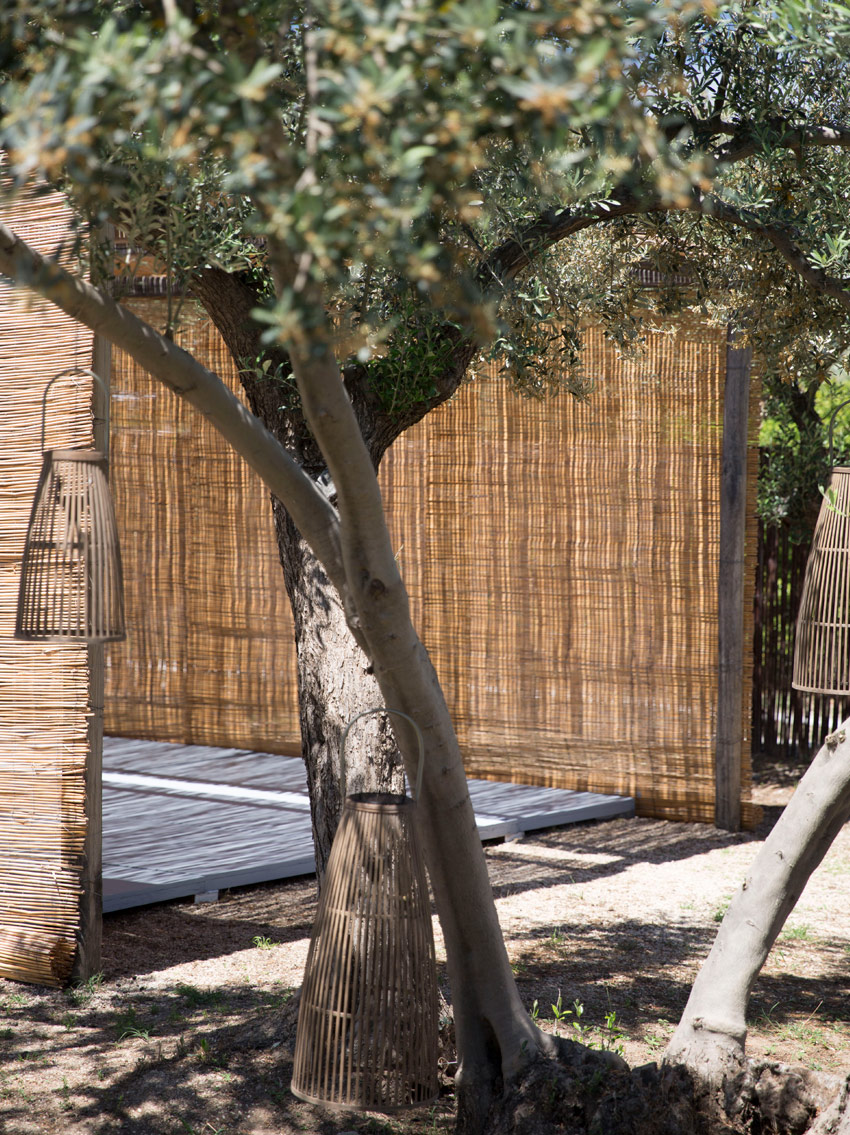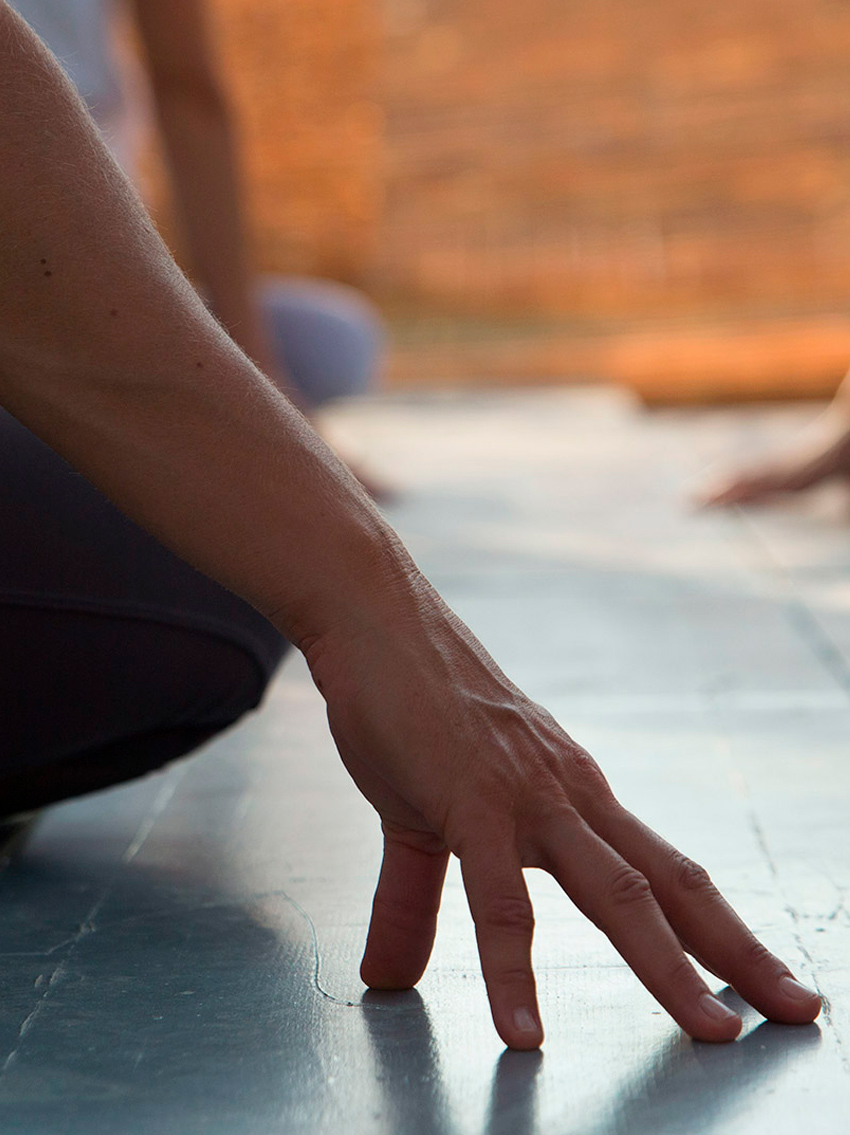 VERINA TERRA YOGA
Calm your mind. Relax your body.
Let this summer holiday be an opportunity to get in touch with yourself in the most meaningful way. Whether you are a beginner or want to keep enjoying Yoga during your holidays or deepen your practice, all is set for you with our Group or Private Yoga Sessions, in the stunning Verina Suites Yoga deck, under the olive trees. An amazing teacher will guide your every move. Join us at Verina Terra for group classes, or let's plan your private sessions!