Book
Online
THE TRANQUIL OPTION
Sprawling on the side of a steep hill with nothing between you and the endless Aegean blue, Verina Astra leaves you speechless and transcendent. The impressive panoramic view will take your breath away, especially at night when the stars are lit and you feel like every corner was designed to invite you to infinite star gazing. It is no wonder that this stunning complex has taken its name from the Greek word for stars – Astra – and each suite is named after a constellation.
The complex's layout creates an atmosphere of small independent villas, surrounded by beautiful gardens. An open lounge area with this same unbelievable view provides the perfect spot to enjoy a cocktail in the evening.
You will spend a lot of time around the infinity pool that creates a new dimension for the notion infinite blue. When you enjoy a swim in our infinity pool, you become part of this endless blue and you have the feeling that you can stretch out your arms to be at one with the horizon. A new definition of magic!
VERINA ASTRA ACCOMMODATION
VERINA ASTRA ACCOMMODATION
What is your favourite option?
The stylish, spacious suites are built with breathtaking views to be enjoyed from equally spacious private verandas equipped with large tables and deck chairs, their style fully blending in with the natural beauty of the landscape. Different accommodation options are available.
LOCATION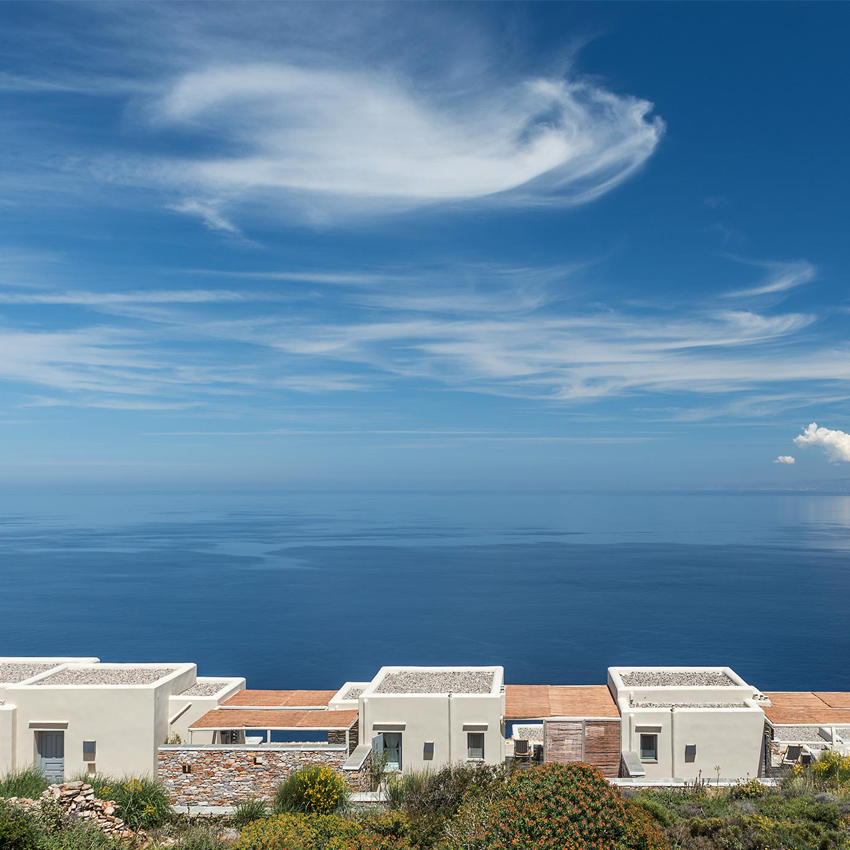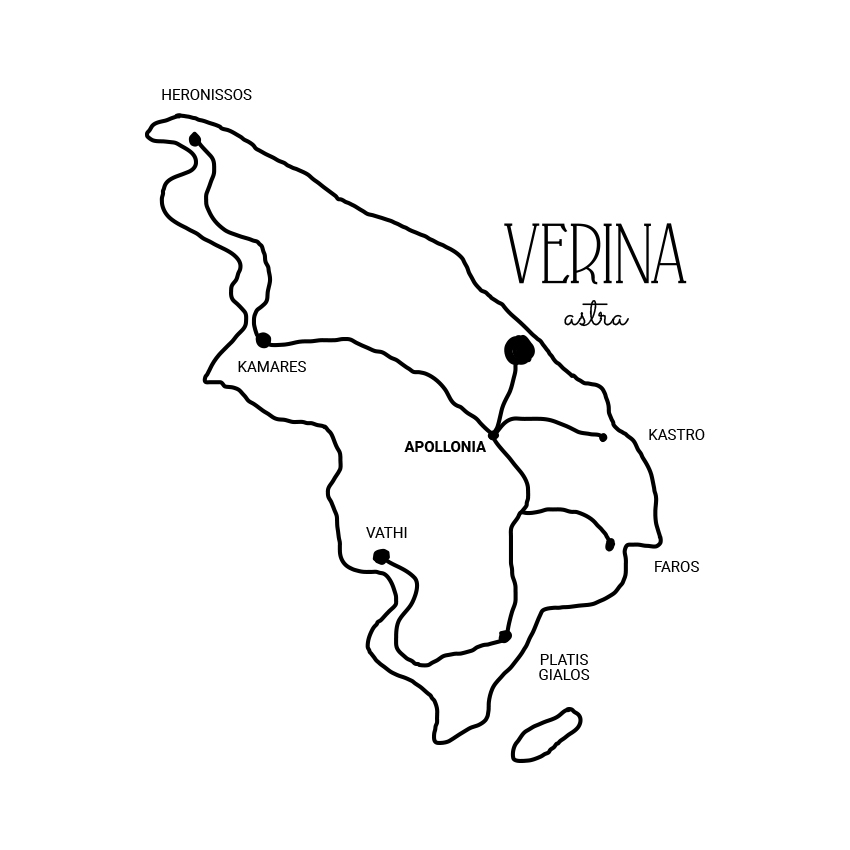 LOCATION
Verina Astra is situated at Poulati. The breathtaking view and the wild beauty of the area blend harmoniously with the surrounding environment and the sight of the castle. Poulati is only 3km away from the picturesque village of Artemonas.
Artemonas is one of the most beautiful villages in Sifnos. There are many mansions and neoclassic villas with gardens and yards full of flowers. The natural beauty of the land and the combination of the architecture of Cyclades with neoclassic elements give the region a unique classy character that will impress you.
Strolling around the village, you will discover traditional bakeries and pastry shops selling traditional sweets, taverns and restaurants, stores, gift-shops and super markets.
VERINA ASTRA GASTRONOMY
Mediterranean with a twist. Always in season.
Enjoy our delicious dishes prepared with seasonal, fresh ingredients, primarily supplied by local producers. Successfully blending ancestral traditions with a fresh approach to the Mediterranean cuisine, our cooking will never cease to surprise you.