The Greek House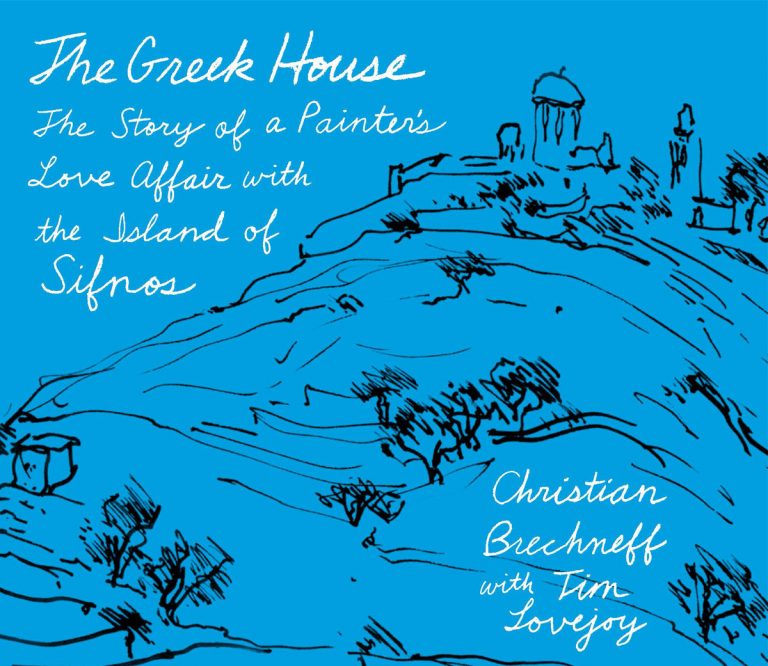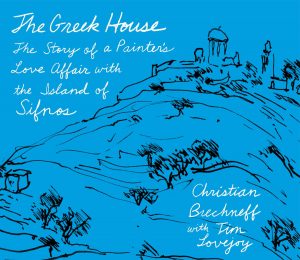 Many young, aspiring artists visited the Greek islands in the early Seventies. But few bought their own properties on an island and continued to return for the next 30 years, as Christian Brechneff did. His new book, "The Greek House: The Story of a Painter's Love Affair with the Island of Sifnos" (Farrar, Straus & Giroux), written with his life partner, Tim Lovejoy, tells the story of his romance with this then-undeveloped place and the influence it had on his work and life.
Brechneff was born in the Belgian Congo, grew up in Basel, Switzerland, and went to the Royal College of Art in London. Brechneff's father, Axel, went to medical school in Switzerland, and he and his mother, Dita, were both doctors. It was his father, always generous with his two sons, who unhesitatingly lent Brechneff the $7,500 — not a small amount of money then — that he needed to buy the Greek house. It was a small, one-story whitewashed dwelling with a main room which included a fireplace, one little bedroom and another tiny room that had once been a nursery. He later added a second-story painting studio.
Brechneff found Sifnos to be a wonderful muse, and he fit in well there. In a letter he wrote to his parents in 1972, he described the appeal of the island for him: "The world of color here is incredible. I have already started drawing and painting and work all the time.…There is a joyous atmosphere here, an interplay of work and simple pleasures, all nourished by the Aegean sun."
In 2007, he published his first book, "Homage: Encounters with the East," which consisted of travel drawings. But everyone always told him that he should write a book about his house in Greece. He tried to do it, but ended up with what he considered a shapeless manuscript. Lovejoy, who was originally a writer and filmmaker, reworked it and helped bring it into focus. After he met Brechneff and began visiting him in Greece, Lovejoy started painting and sketching himself, and became an artist — which was not something he ever expected.
According to Brechneff, "It's very difficult to write about when you were young. I was living in this kind of Peter Pan world."
When Brechneff bought the house and renovated it, his neighbors were absolutely enthralled. They were fascinated to see what he had done with it. "But they kept telling me about sad things that had happened there," he says. "I didn't want to hear about all the dead babies." He had rather a wrestling match with a local vendor, because he wanted to put gray tiles in the house, and the shop owner insisted on blue. Although he seemed to agree to order gray, in the end, the tiles that came to the island were blue. "Everyone in the village loved the blue tiles," Brechneff says. "You can't be too stubborn when it comes to details."
The book describes the many interesting, charming or difficult islanders and visitors Brechneff encountered. In the late Seventies, there was only one telephone on the island, and the woman who owned it used to yell for anyone who had a call. The downside of this was that she might repeat a confidential message at the top of her lungs.
Eventually, the island became much more developed. There were far more tourists and more large villas. Brechneff's Greek gallery closed, and he no longer found the place artistically inspiring. He decided to sell his house in 2007, and he and Lovejoy now have a place in the country in Connecticut. "I don't really miss it," Brechneff says of his Greek dwelling. "I miss the island sometimes. I didn't sell the island — I just sold the house."
Source: http://www.wwd.com