Discover the telegraph of ancient Greeks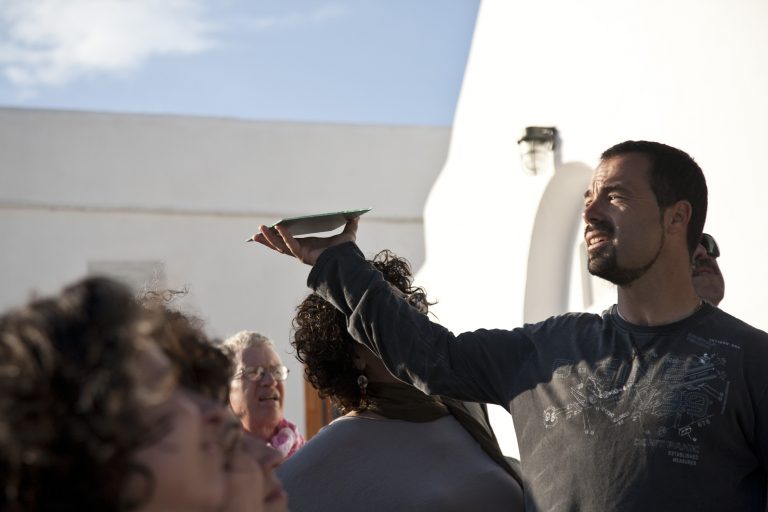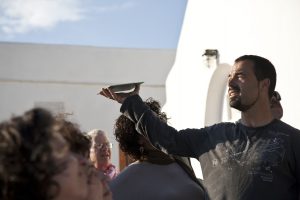 How many of you know that in ancient Greece there was a telecommunication system that used fire to transfer messages as far as 130 km? Ancient Greeks established a well organised network of telecommunications towers, the network of Fryktories, by taking advantage of the mountainous form of the Aegean islands and by devising a system to represent letters using fire. Fryktories, these telecommunication towers, were built on the top of mountains or on promontories in order to secure distant visual contact. The word fryktoria comes from two ancient Greek words: fryktos, meaning torch, and hora, meaning care.
Fryktories first appear during the Mycenaean period. Homer mentions Fryktories in Iliad and in Odyssey. When the Trojan War was over, the news reached Mycenae via the network of Fryktories. Aeschylus recounts one by one the peaks that were used to communicate the end of the war.
In Sifnos, there are more than 70 towers/frykories all over the island built between the 6th and the 3rd centuries B.C. It is believed that these towers were built after the Samians attacked the island. During the Roman and Venetian times, the towers were used to alarm inhabitants of pirates' raids.
There are several well preserved ancient towers that you may wish to see from up close. The Aspros Pyrgos, built in the 6th century B.C., is located on a hill close to Platys Gialos. Another one is located under the acropolis of Agios Andreas and is called Pyrgos Kade, built in the 4th century B.C. The tower of Kabanario, built during the 6th century B.C., is also very characteristic and is located opposite the church of Agioi Anargyroi along the road from Apollonia to Kamares.
In recent years the authorities of Sifnos have made an effort to revive these old towers. If you are on Sifnos on the Sunday of the Greek Pentecost, you may wish to join the volunteers that lit fires in those towers and bring back to life an ancient system of telecommunications! In 2014 the Greek Pentecost is on June 8th. Don't miss it!