A Journey of Contemporary Art
This summer Sifnos hosted an important art event. With the purpose to turn the island to an international destination for artists and art lovers, a special committee of members that love art and Sifnos invited artists of international fame, offering hospitality, space and inspiration, combining them with Greek artists and artisans, and asked them to participate in the event "Journey of Contemporary Art".
The result of this effort was the creation of a new "map" of Sifnos with journeys that offered the opportunity to enjoy a series of exhibitions and installations. The works of art were installed in spaces on the island that added their own charm to the experience of art lovers. The event was organized under the auspices of the Municipality of Sifnos and the Cultural Association of Sifnos.
Verina Hotels were happy to support the event. We followed the journey and would like to share with you some images.
ARTEMONAS
Primary School
Sylvia Antoniadi, Alexia Psaradeli, Zoe Gozadinou
ARTEMONAS
Chrysogelos Square
Nikolaos Houtos
AI LOUKAS
Ai Giorgi Square
Patrick Aumont
POULATI
And Poulati-Kastro path
Alberto Bourdeth
KASTRO
Primary School
Patrick Aumont
APOLLONIA
Steno
Eric Liot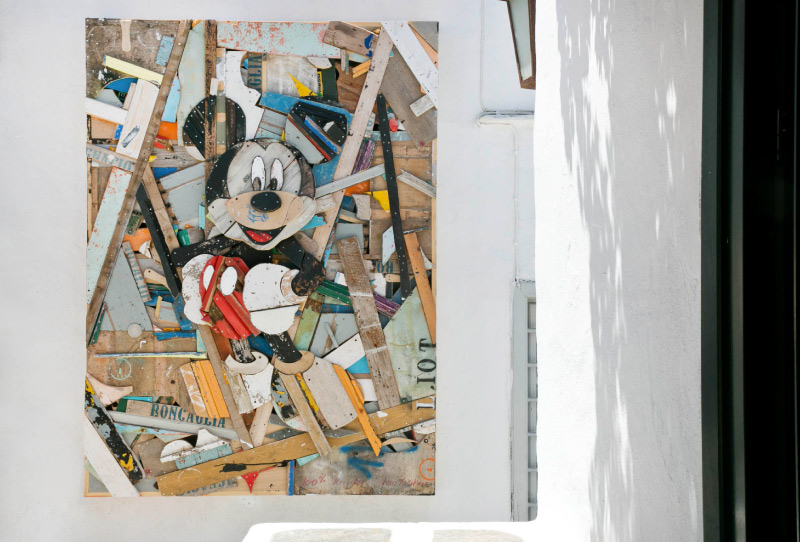 APOLLONIA
Gymnasium and Steno
Eric Liot, Vincent Guzman, Anna Kache, Avraam Gounaris
APOLLONIA
Old oil press / Rest. Agianemi
Toula Liasi, Ari Rossner