Indus & Norma
The last two seasons have been extremely challenging because of the uncertainty and the side effects the Covid-19 pandemic has caused to the whole world. However, we never stopped hoping for the best and working on new and interesting projects that would make our guests' experience even more special.
It was with great pride that at the onset of the 2021 season, we presented the two new pool suites Indus & Norma at Verina Astra. These two new premium suites have unique panoramic views to the infinite blue of the Aegean Sea and offer total privacy with their private large outdoor area and their private infinity pools. True to the Verina Astra character, the style of each suite exudes a sense of understated elegance with the use of wood, stone and minimal decorative details.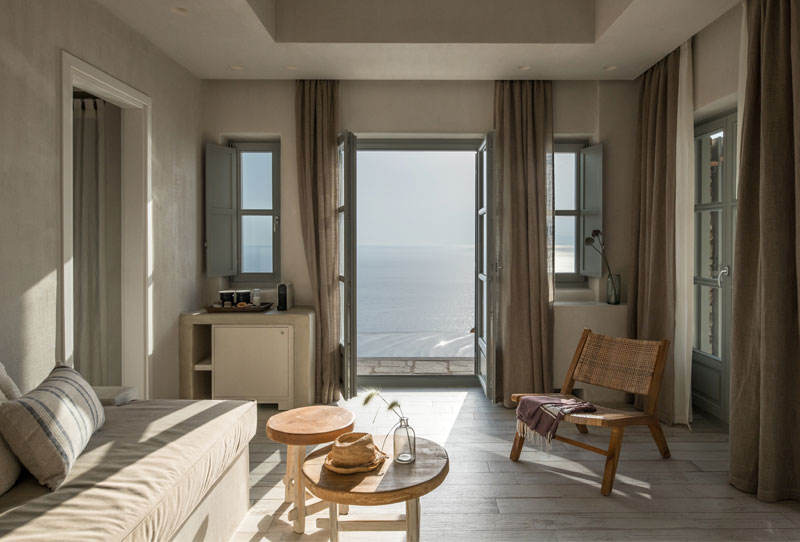 Our guests welcomed with enthusiasm our new suites which truly delighted us and reinforced our belief that no matter what the challenges are, we should never stop dreaming, hoping, creating, trying as we move forward.
There is much more in store! Stay tuned! Season 2022 loading…