A boat trip to a nearby paradise: Polyaigos
We started smiling when we saw the 10-meter boat at the little dock of Platys Gialos. Our destination was Polyaigos, the largest uninhabited island of the Aegean at 15 klm southwest from Sifnos. We were very excited as Polyaigos is famous for its soft beaches and crystal blue waters.
Nothing feels more like summer than a boat trip. Feeling the sea breeze and the sun on your face, letting your eyes rest on the horizon, taking in the infinite blue, longing to reach your destination.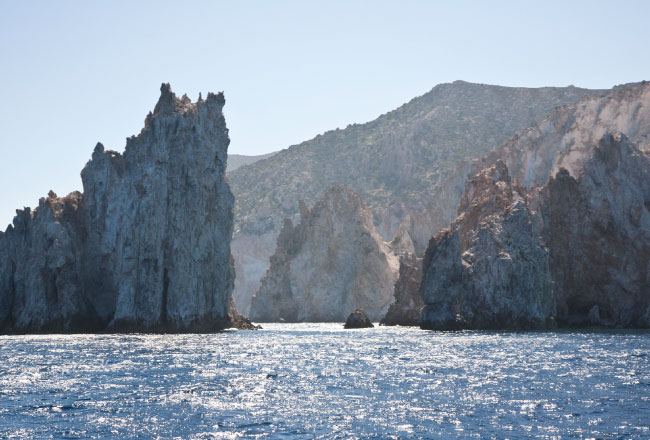 Polyaigos stood up to its reputation. The landscape is unbelievable – it is no wonder that it is part of the Natura 2000 programme, a natural habitat where the Monachus-Monachus Mediterranean seals come to lay their eggs.
The impressive rocky coasts give way to sandy beaches, while the remains of past human activity create an eery feeling. Our swimming was pleasure at its purest. The cool water was refreshing inviting everyone to dive in and have the best time ever.
We took the way back in the early afternoon, exhausted and exhilarated. It was a great day. Maybe the best of this summer!
For more information and to book a boat trip, contact us at info@verina.gr and we will be happy to organize everything for you.